As part of a commitment to resiliency, Snake River Seed Cooperative became an official employee and grower-owned cooperative at the end of 2021! *
The co-op is a business continually investing in itself. Each season SRSC seed stewards from locations around the Intermountain West select the best plants from their seasonal crops and send seeds to our central location in Boise, ID. Staff work to pack, market, and track seed bundles. They continue building relationships with the growers, who provide seeds adapted to our region year by changing year. Every part of SRSC operates interdependently with the seeds. 
*Casey O'Leary was the sole owner from 2017-2021 and is now a co-owner with 15 other employees and growers.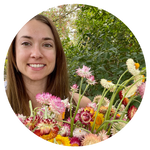 Reiley Carney

Seed Production Manager
& Grower Relationship Builder

Reiley started working with Snake River Seed Co-op in 2016 as a seed packer and has continued to take on more roles throughout the years. She is now the Seed Production Manager & Grower Relationship Builder at Snake River Seed Co-op. Reiley also grows seed crops in her home garden with her partner, Nick. Reiley loves working with seeds and data, so she is fanatical about seed data!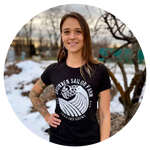 Kendra Morgan

Operations Manager
& Seed Caregiver

Kendra Morgan moved to Boise in 2016 from her life time home of Alaska.  While she's notorious for her confidence, foul mouth and directness, she balances it with deep love, reverence, and nurturance of her school-aged children, community, and the physical Earth that she interacts with by growing seeds and vegetables through her own urban farm, Drunken Sailor Farm.  In lieu of higher education, she opted to live her life collecting experiences by working for the National Park Service in Denali, learning to work on motorcycles in Phoenix, climbing telephone poles as an apprentice for the IBEW, obtaining her Class A CDL, selling cars, and completing a farm internship on Earthly Delights Farm. While she wasn't born and bred here in Boise, she's made an effort to make it her home, and you can often find her at many of the local breweries, the farmer's markets, and mobbing around on her bicycle on the greenbelt.  She believes in loving and leaning on your community above all else, and lives by her motto, "Stay Curious".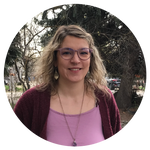 Eden Engberg

Wholesale Accounts Manager

Eden is an Idaho native who has interned with North End Organic Nursery at the end of their college experience and worked on Morning Owl CSA farm for a handful of seasons. When not outside exploring their favorite mountain spots, Eden's usually at home with their pets cooking and baking and tending to their ever-growing jungle of houseplants. Being able to connect with other plant people who are so knowledgeable and kind has been Eden's favorite aspect of this position thus far.


They were self-employed running a very small organic and eco-friendly cleaning company for the last five years, and is loving being a part of Snake River Seed Cooperative. Having an attentive, caring and intentional community and workplace is what dreams are made of. Eden is excited to use the skills they've learned over the last five years of self-employment to help build Snake River Seed's impact throughout the Treasure Valley and beyond.


Generating new relationships with our local economies is a sacred relationship with the Earth we foster as a cooperative and Eden is looking forward to building even more connections in the Intermountain West for SRSC and flourishing with the company as we move forward into future seedy seasons.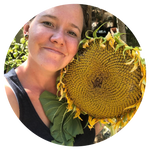 Ana Sigler

Finance Manager | Owner, Plum Shed Seeds

Ana started working with Snake River Seed Co-op in September 2020 after excitedly growing SRSC seeds over the past couple seasons. She has adored plants her entire life and over the past 10+ years has fully dedicated her career to them wherever she ends up residing. She is very happy to be working with seeds, specifically, again and brings that enthusiasm to looking after our books and managing grants! In her free time, she loves to bake copious amounts of treats and work on her hand embroidery projects.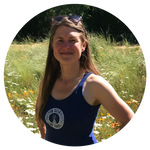 Mary K Johnson

Marketing Manager, Community Outreach,
& Education Coordinator

Mary K was born and grew up in Boise, and moved to the Seattle/Tacoma WA area for half her life. She brings a 20-year background in marketing to SRSC. She's developed a diverse portfolio over the years. Mary K is committed to a life of anti-racist work, she is almost always open to a discussion about unpacking complicity in systems of oppression.

At SRSC she looks forward to cultivating connections, stories, and inspired moments. Creatively building awareness of our connection to and interdependence with peoples of multiple cultures, living, growing, and co-existing in our natural home.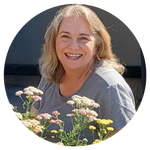 Nell Frazer Lindquist

Inventory Manager, Office Manager, Seed Matriarch

Nell has been enchanted by the magic of plants since her childhood in Texas and she loves seeds and seedy people! She's been growing things all her life: not only plants, but a couple of awesome kids, and a pretty badass sourdough starter named "Hank."

She joined Snake River Seed Cooperative as Inventory Manager in 2022, applying her horticultural and organizational skills to conduct all required germination testing for the Cooperative. Nell also serves as SRSC's Office Manager and Seed Matriarch. Her prior experience includes 8 years as Nursery and Greenhouse Coordinator at the Idaho Botanical Garden, where she invested her heart and soul into establishing its successful greenhouse program. At IBG, she grew thousands of plants annually for garden use and plant sales. Nell studied Horticulture at Texas A&M University and completed the Idaho Master Gardener program.

Nell fondly remembers packing seeds for Earthly Delights Farm as an intern in 2013, and she and her husband, Eric, were early supporters of the Commonwealth Seed Library. She is thrilled that these endeavors have grown into the Snake River Seed Cooperative, and grateful to have the opportunity to put hands, head, and heart into furthering this mission. She's also a volunteer with the Golden Eagle Audubon Society's native plant production team, growing plants to restore habitat along the Boise River.

Nell is also passionate about baking and the importance of botanical names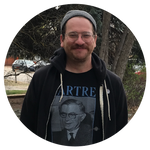 Sam Raymond

Online Order Specialist

Sam started working for the Snake River Seed Cooperative in early 2023 and has lived in Boise on and off for around 15 years. Born in Payette, Idaho, Sam hold's two degrees from the University of Idaho in both Sociology and Anthropology and has a strong passion for Marxist Political Theory and Philosophy. Sam lives for the interaction between humans and nature, specifically the complex interchange between natural ecological processes and human labor.

From managing inventory and packing seeds, to tracking shipments and providing exceptional support, Sam is skilled at ensuring a smooth, efficient, and overall human online ordering process for gardeners.

Additionally, Sam loves working with seeds and is regularly impressed at the power that they hold when it comes to securing local food and ecological sovereignty.

When not working with seeds, Sam can be found spending time with their beloved Cat, Krupskaya, discussing Music and Film, and even playing the occasional video game.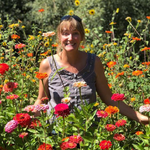 Casey O'Leary

Casey is a self-proclaimed seed freak and urban farmer who loves firing folks up about the importance of locally-grown seeds. As a co-founder of Snake River Seed Co-op, she has watched this project grow from a tiny seed into a full-fledged community resource, and she couldn't be more stoked to be doing this work in service to the seeds and all their ecological co-collaborators.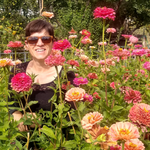 Carrie Jones

Carrie lives with her family on a small farm in Boise where the Commonwealth Seed Library germinated as a shared vision between herself and Casey O'Leary. As the seed library has evolved and blossomed into what is now Snake River Seed Cooperative with Casey's vision and dedication, Carrie remains involved as a grower of small but mighty seed crops.