Snake River Seed Cooperative is a collective of family farmers in the Intermountain West who work together to produce a wide diversity of regionally-adapted seeds.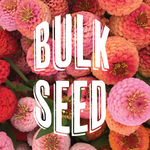 Check out all the amazing varieties we have for sale this season!
Abundant Seasonal Sale!
Are you just in love with some varieties and want to be sure you're stocked up? Now's the time!
Check out our Bulk Varieties!!
Several Featured Collections $5 Off!
Now is the time to get some great gifts put together for the experienced or new gardeners in your life. Looking for a great gift for Mom this Mother's Day? Be sure to check out the Mother's Day Collection for a gift that keeps on giving.
While supplies last!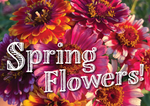 Draw Pollinators & Create unique flower arrangements!
Try These: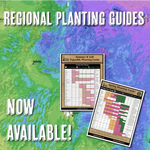 Regional Planting Guides
Planting environments in the Intermountain West vary greatly including Arid High Desert, Urban, and High Mountain regions. We've partnered with seed growers from some of these areas to provide you with a greater range of planting guides, covering Zones 3b-7a! 
Hearty thanks to Affinity Farm in Moscow, ID and Titbout's Seeds in Missoula, MT for collaborating with us!
Find Your Planting Guide!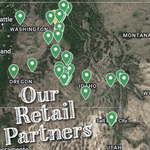 You can find our seeds at a multitude of locations around the Intermountain West.
See all the places you can find our seeds this season!! You can see a full list of our retail locations here:
Find our Seeds!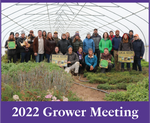 Do you know your seed farmer?
Snake River Seed Co-op takes pride in offering a selection of top-of-the-line seeds grown using sustainable methods by family farmers in the Intermountain West. With every generation of seed being saved, our seed becomes more adapted to our region.
Meet the Co-op Seed Farmers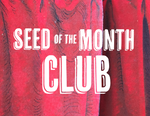 Seed Of The Month Club
Brighten up your mailbox by joining our Seed of the Month Club! Each month, you'll receive a packet of seeds appropriate for planting in that month, along with a newsletter chock full of planting & growing tips, fun facts about our monthly featured seed variety, and other inspiring tidbits. It's a way to increase your gardening knowledge and to try new things in your garden while joining others in the journey and supporting Snake River Seed Cooperative, all at the same time! You cannot lose!
Purchase includes seeds, newsletter, and shipping once per month for 12 months.
Seeds ship at the beginning of each month. Memberships begin the month after your order is placed.

$66.00 Shipping calculated at checkout.
Free shipping within the United States. International shipping is calculated at checkout.
Join the Club!