Employee & Producer-Owned Cooperative Since January 2022
Employee and Grower-Owned in the Intermountain West
Snake River Seed Cooperative has been in operation since 2014. At the end of 2021, the business transitioned from a single-member LLC owned by Casey O'Leary to a multi-stakeholder cooperative. Its current employees and ten of the 54 seed producers have become invested member-owners of the cooperative. We anticipate grower ownership will increase yearly, we are only able to include 10 per year based on securities law in Idaho.
Snake River Seed Cooperative occupies an important niche as one of the most successful bioregional seed companies in the Intermountain West. We work with over 50 seed producers in our bioregion to steward a selection of over 400 varieties of vegetable, fruit, flower, and herb seeds, including several dozen Intermountain West native plants. We package these seeds into seed packets and sell them in regional independent garden centers and natural food stores, as well as through our online store. 
Our passionate and expanding customer base seeks out our seeds because of our commitment to selling 100% open-pollinated, untreated, and un-patented seeds, grown by their own regional farmers, committed to following organic practices in their fields. 
Among the things we are most excited about in our cooperative transition are a sliding scale buy-in where member-owners can choose the amount they can pay to buy in and become equal owners, and the ability to work with our existing and owner growers. This model of collective ownership of a business such as ours where both workers and producers are equal owners is unique in our region. We are excited to be creating a road map that other businesses may be able to follow to lead to more equitable and empowering models of doing business in the 21st century. 
Board of Directors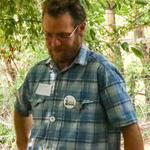 Angus Hughes

Board President

Angus Hughes is an Idaho mountain man, gardener, and forager. He has volunteered on several non-profit boards and likes the non-violent communication style. He believes that good leadership starts with good listening skills, and is rooted in commonly held values. He is excited and grateful to work with the awesome SRSC as a seed grower, coop member, and board member.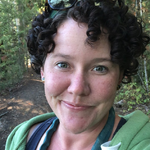 Ana Sigler

Board Treasurer

Ana is currently the Bookkeeper/Grants Manager and a fellow grower (Plum Shed Seeds) for SRSC. As a lover of number-crunching, spreadsheets, organization and quietly working behind the scenes, Ana is honored to be taking on the role of Treasurer of the Board. She has been working with budgets, data, and numbers in general for many years now even though her background is technically in Conservation Biology. She cannot wait to help carry the Cooperative through many financial reports and cash flow projections to come.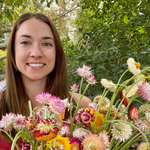 Reiley Carney

Board Secretary

Reiley's first seed memory is separating red clover seeds from the chaff as a very young child on a plate in her grandparents' kitchen. As a young adult, she began gardening and completed the internship program at Earthly Delights Farm in 2015. She started working with Snake River Seed Co-op in 2016 as a seed packer and has continued to take on more roles throughout the years. She farmed seed crops in Boise under the name Flowers with Rye from 2017 to 2020. She is now the Seed Production Manager & Grower Relationship Builder, as well as the Board Secretary at Snake River Seed Co-op.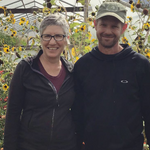 Kelly Kingsland

Board Member At Large

Kelly Kingsland has been growing vegetables for market in Moscow Idaho since 2001, and seeds for the Snake River Seed Coop since 2017. She is thrilled to get to serve on the first-ever Board of Directors of the Snake River Seed Co-op and sees it as an honor to work with the stellar individuals who comprise the staff and BoD. Kelly has lived in Idaho for 51 years and welcomes the opportunity to expand the conscious intention that is growing food for her local community, outward to helping to steer the Coop in its mission to engage in regional economic models that embrace environmental ethics, seed sovereignty, and economic and racial justice.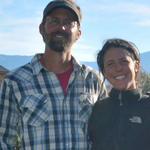 Jessica McAleese

Board Member At Large

Jessica and her partner, Jeremy Shreve own and operate Swift River Farm, a small organic vegetable and seed farm in the heart of Salmon, Idaho. In between growing veggies, mentoring new and beginning farmers, geeking out about birds and pollinators, and spending time on community projects, Jessica enjoys anything and everything outside, especially if it involves exploring mountains, rivers, and other wild places.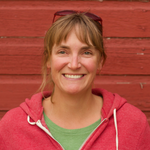 Casey O'Leary

Board Member At Large

As the co-founder of SRSC, Casey has been intimately involved in the organization since its inception, working arm-in-arm with other seed freaks to grow it from a tiny seed to the flourishing bioregional resource it is today. Cooperative management has always been a core philosophy of the business, but it took over 7 years to actually make the transition to a legal cooperative. Casey proudly participated on the cooperative transition committee, and is now grateful for the opportunity to serve on the Board of Directors. She enjoys edu-taining folks about the wonders of the natural world, and the wonders of seeds specifically. And she really, really loves growing lovage.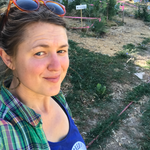 Mary K Johnson

Board Member At Large

Mary K serves as the Marketing Manager, Community Outreach and Education Coordinator for the Co-op. She came to the co-op as a gardener with a high school horticulture education and some experience from the Organic Farm at The Evergreen State College, largely motivated by the pandemic, inspired by the Victory Garden era. She resonates with gardeners who love learning to grow their own food! Food systems and community-building potentials that abound around healthy food continue to inspire her!
She feels that what we do as a seed cooperative is important at this time and for generations to come.